Our Botwars Sponsored Trading Competitions have got off to a great start and the time has flown by, can you believe we're at the halfway point already?! We thought we'd fill our followers in and let you know what's been happening over the past couple of weeks, as well as announce the winners of the competitions so far.
If you're new to the world of Botwars then welcome – our mobile trading game gives investors and traders a fun and exciting way to learn new trading skills and techniques in the form of a fast paced strategy game. The launch of our weekly competitions on the 1st June allowed us to take things to the next level and give players the chance to win bitcoin prizes while meeting other like minded traders and honing their skills. So, let's see how everyone got on over the first two weeks.
Week One
Week one got off to an exciting start and we saw a number of different players take the lead and then crash out to the bottom through the week. The competition really heated up when Bitcoin started pumping in price mid week and we saw some players capitalise on this and score huge points, with ArchAngel taking the lead. Unfortunately the same Bitcoin pump caused other players to crash out and reset their balance only to try again.
Later in week 1, new contender James Whales rose to the score zone. He placed some incredible trades to bag his place on the scoreboard.
On the final day of week 1, the competition really got hot even though the markets were quite static and not moving that much. We saw players go for more powerful weapons with higher leverage to capitalise on the smaller market movements.
With 100x leverage, it is easier to cash in some points if the market moves just a fraction of a percent.
So, who won Week One?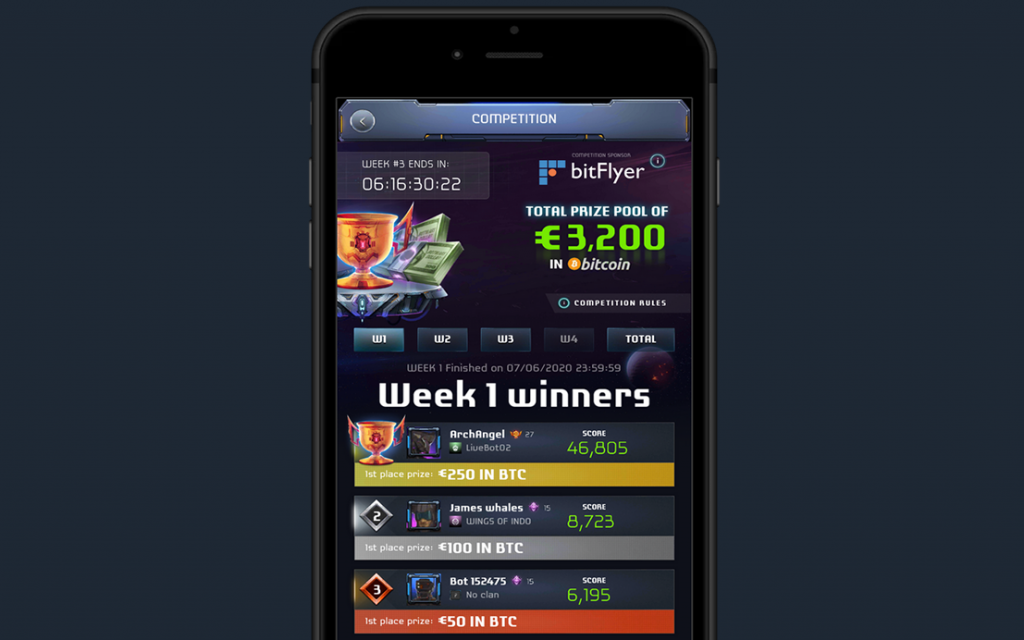 1st place ArchAngel with 46,804 points, he turned his $10,000 into $587,342
2nd place James Whales with 8,723 points, he turned his $10,000 into $207,778
3rd place the player too cool to create a name, Bot152475 with 6,194 points who turned his $10,000 into $243,205
Winners of week one get: €250, €100, €50 in Bitcoin respectively thank to the competition sponsor bitFlyer EU. You can download the bitFlyer crypto trading app here.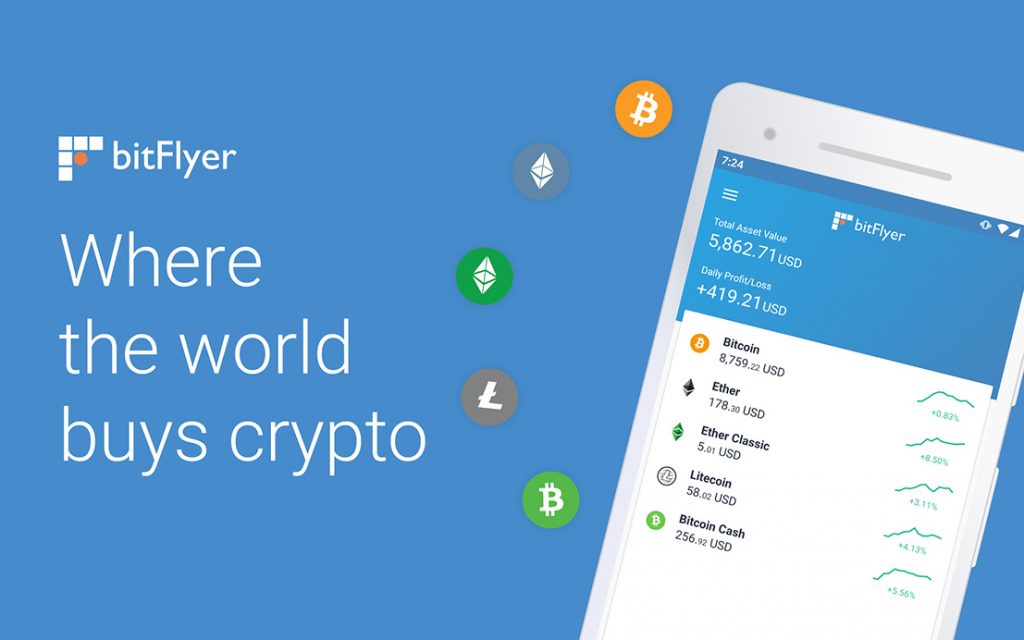 How did ArchAngel do it?
If you want to know the secrets of week 1 winner ArchAngel then watch the follow up interview we did below:
Week Two
Players in week two had the advantage of learning from the previous week's tactics, so how did the winners do it?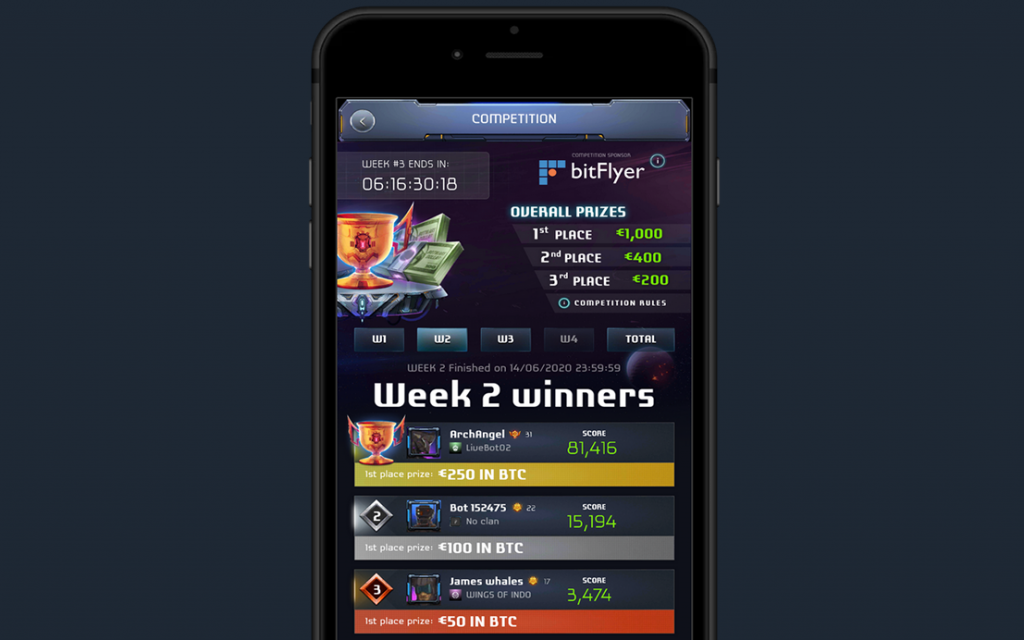 1st place winner was ArchAngel again, who placed 122 orders and won 116 of them, he ONLY used the Devastator weapon which does 100x damage(leverage).
Bot 152475 came 2nd in week 2, he placed more trades than ArchAngel but only using and average of 24x damage(leverage) he had couldn't touch ArchAngel. Bot 152475 had a great win rate, he placed 159 trades and won 141 of them.
James Whales managed to fight off the 4th place player and claim 3rd place with only 41 trades of which 29 were wins.
Our competitions reset each week with points starting at zero, so there's still plenty of time to enter if you haven't done so already. If you want to get started and enter our next competition, download Botwars now, from GooglePlay and Apple App Store. Plus, for competition updates and to connect with likeminded players, follow our Facebook page.