We've just finished testing version 1.4.0 of Botwars Crypto Trading game and submitted to the App Store and Google Play for approval. Below are some of the new features, enhancements and bug fixed you can expect.
A new competition has been added to Botwars Crypto Trading Game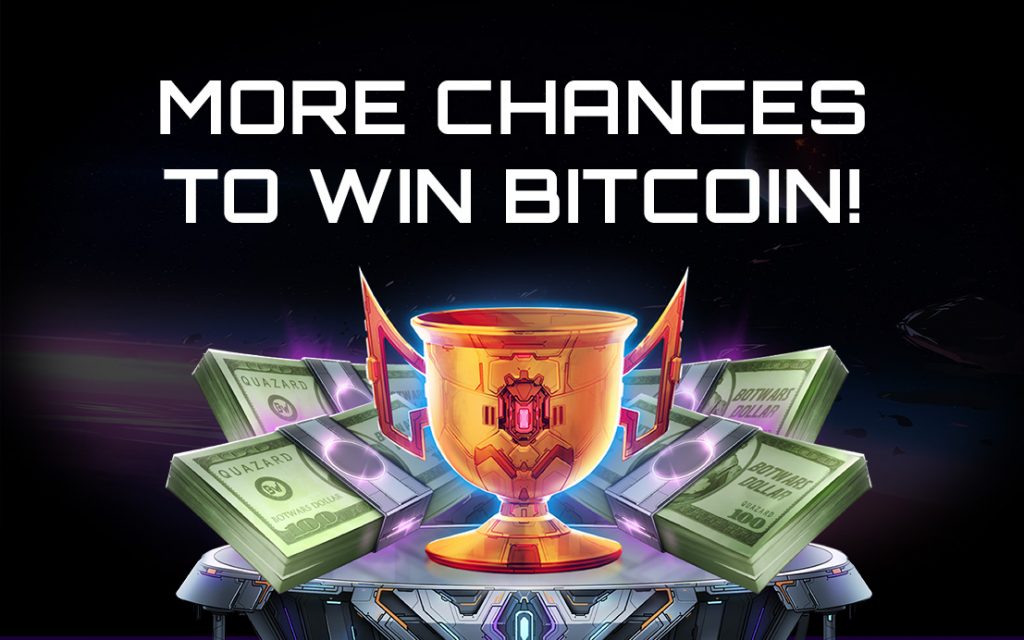 We've added a new competition framework with another 4 weeks of trading action where players can compete for crypto prizes.
Deployments are now segmented by battlefield with a quick deploy button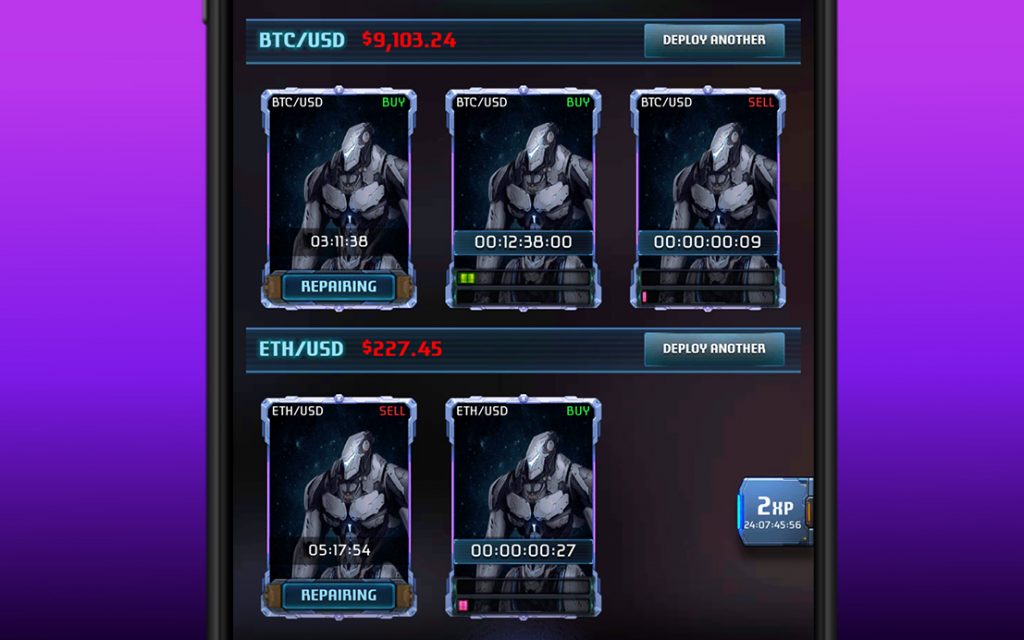 As requested by many players, we have now introduced a grouped by market view of all your deployments. This enables players to quickly see their exposure and manage their trades by market.
New fairer points system which is focused on profit made in crypto trading simulator
We have changed the points system in Botwars Crypto Trading game to help make it more balanced for players. Points are now calculated using a combination of the size of the trade placed and the profit ratio made. This means it is much more balanced than the old profit ratio only points system.
Deployments are automatically debriefed when they return to base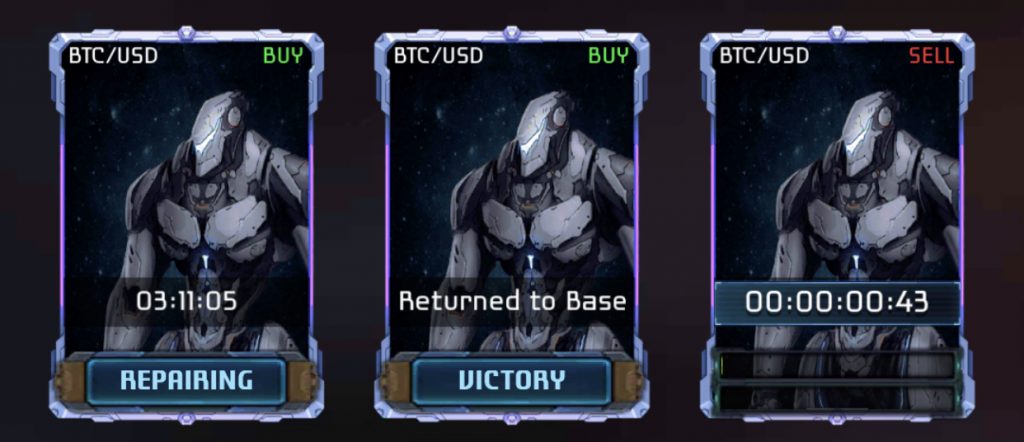 In version 1.3.0 of Botwars Trading Simulator, you had to manually debrief each deployment in order to collect your winnings and your points. This has been changed so that when a deployment returns to base, it will instantly show if it was a Victory or a Defeat. You have to action each deployment to collect your prize or to start the repair process. The associated balance is unavailable until the returned deployment has been actioned and fully debriefed.
Points are automatically added/subtracted when a deployment is debriefed
In conjunction with the above change, points are automatically calculated and included on a players score when the deployment returns to base. This stops players from exploiting the debrief feature and leaving Defeats not debriefed so that the points are not deducted from their score.
Deployment configuration in history now shows take profit and stop loss targets
When you inspect your deployment history you can now see the take profit and stop loss targets associated with that deployment and trade. This enables players to learn better from mistakes or successes.
Deployment in progress shows take profit and stop loss targets
To make it easier to manage multiple deployments in Botwars Trading Simulator at once and know which ones are performing better, you can now see the associated take profit and stop loss settings when you inspect the deployment in progress settings.
Points achievable are now shown on deployment screen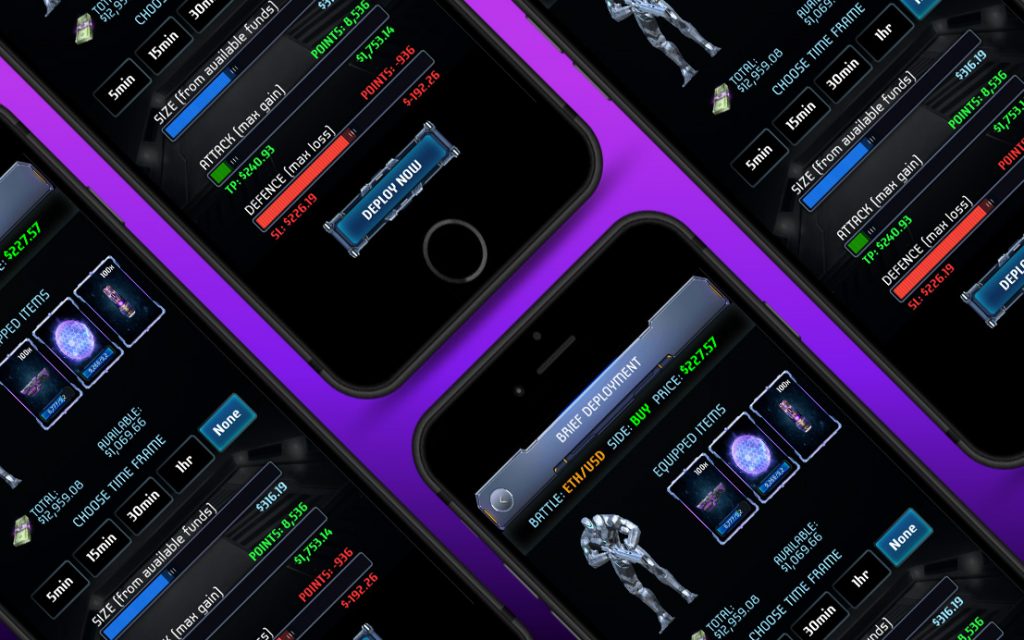 When you configure a deployment using the attack and defence sliders (TP/SL) you can now see a live calculations for how many points you could win or lose if your targets are met.
Added battlefield community chat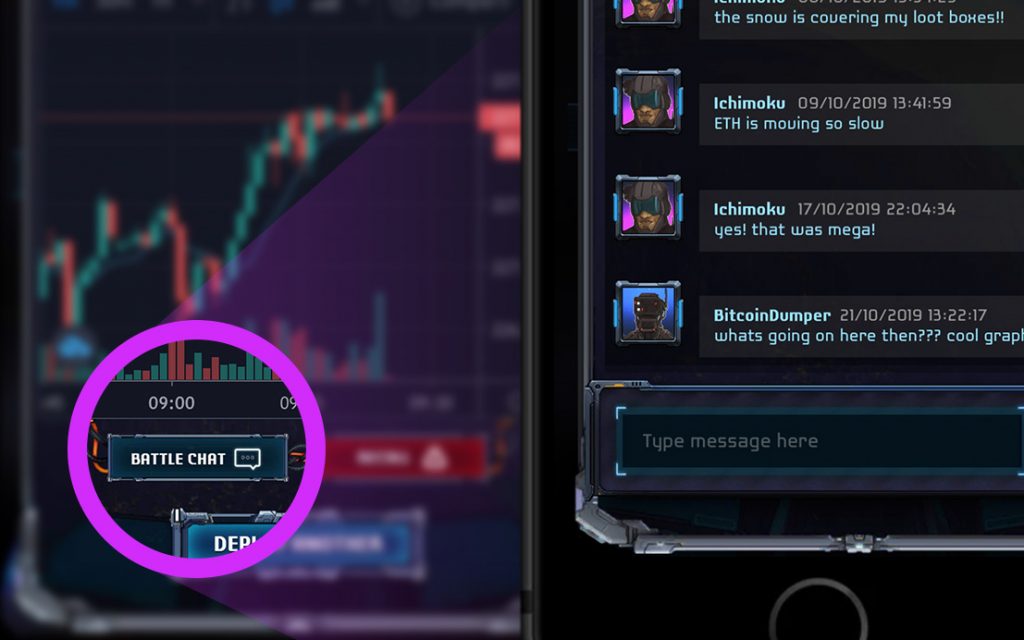 There is a now a battlefield chat which can be accessed on each active deployment card. This allows communication with other players who also have an active deployment on that battlefield.
Standardised the deployment configuration throughout the app
Where ever you see a deployment configuration card in Botwars Trading Simulator, the UI is now standardised so you always see information the same way.
Deployment history shows the last 100 trades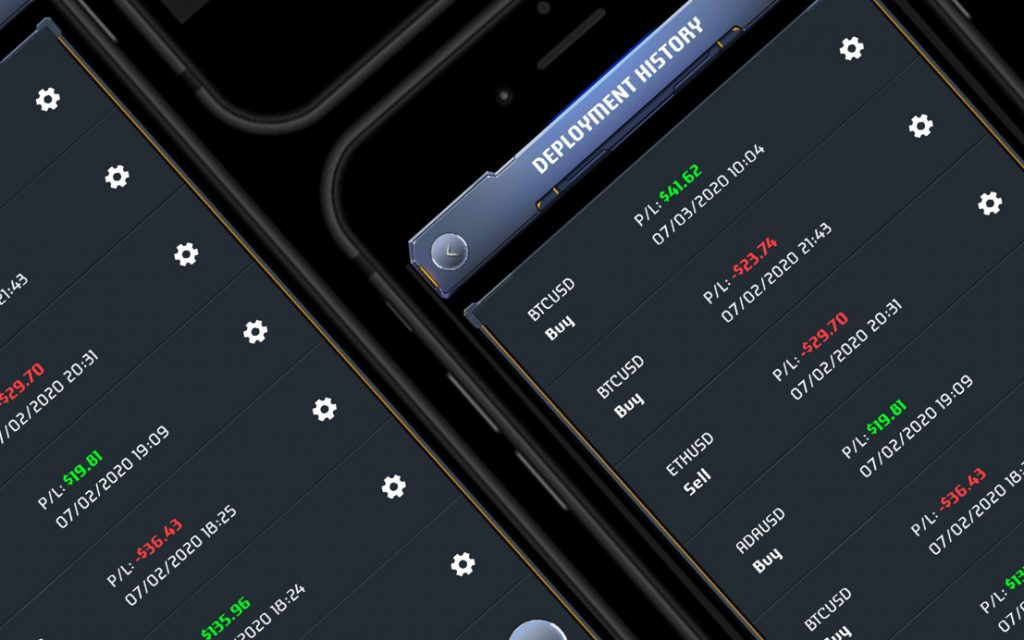 If you look at the deployment history, which is found under the player profile tab, you can see up to 100 historic deployments and trades, and inspect further to see the settings used.
Recall deployment now works faster
Fixed a bug in Botwars Crypto Trading game which was causing intermittent delays when requesting a deployment recall.
Create a clan now deducts the cost in energy
When you create a clan there is a charge of 2000 Energy, in 1.3.0 the energy was not deducted from the players wallet, now it is.
Added rate us popup banner
There is now an encouraging 'rate us' banner that pops up after a certain number of victories, this asks players to rate and review Botwars on the app stores.
Players are alerted if there is a new message in clan chat
If there is a new message in clan chat, players will now see a green light on the clan icon in the main navigation.
Removing player from clan now asks for a confirmation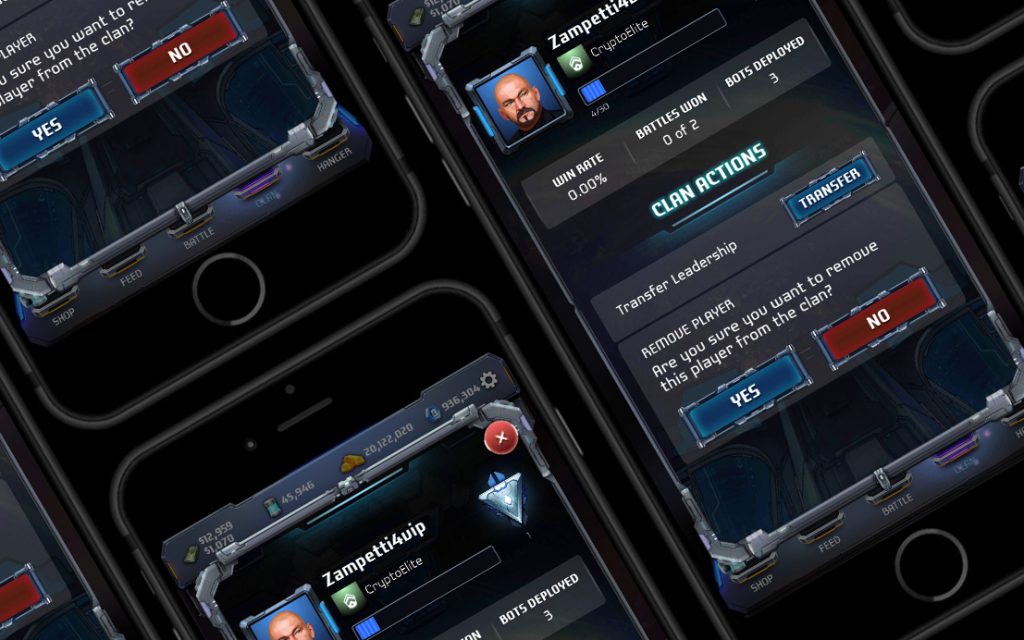 A number of clan members have been removed by mistake, so we have added an extra step which asked the clan leader 'are you sure' before actioning the player removal.
Players can preview a clan before joining
In Botwars Crypto Trading game you can now inspect a clan, see the performance, the leader and the other players before joining or requesting to join.
Player stats now show correctly in Botwars Crypto Trading game
Fixed a bug that was causing player statistics to show incorrect data.
Balance used new deducts correctly from balance available
We have changed the calculations used when deploying new units. If you now use $1000 for a trade, that is no longer available to use on future deployments.
Sign In with Apple has been added
Players on iOS can now save their progress to an Apple account using Sign In with Apple.

You can download the latest version of Botwars on iOS here.

You can download the latest version of Botwars on Android here.