We know it has only been a little over a week since we released version 1.5.0 of Botwars Ultimate Trading game which saw the addition of a new mini game called Candle Clash.
But we are back again with another release and here is what to expect.
Trading Quizzes have landed
We have added a fun new trading quiz for you to test your trading knowledge against the clock.
There are 3 levels of difficulty to choose from, which you can unlock as you progress through Botwars and level up your character.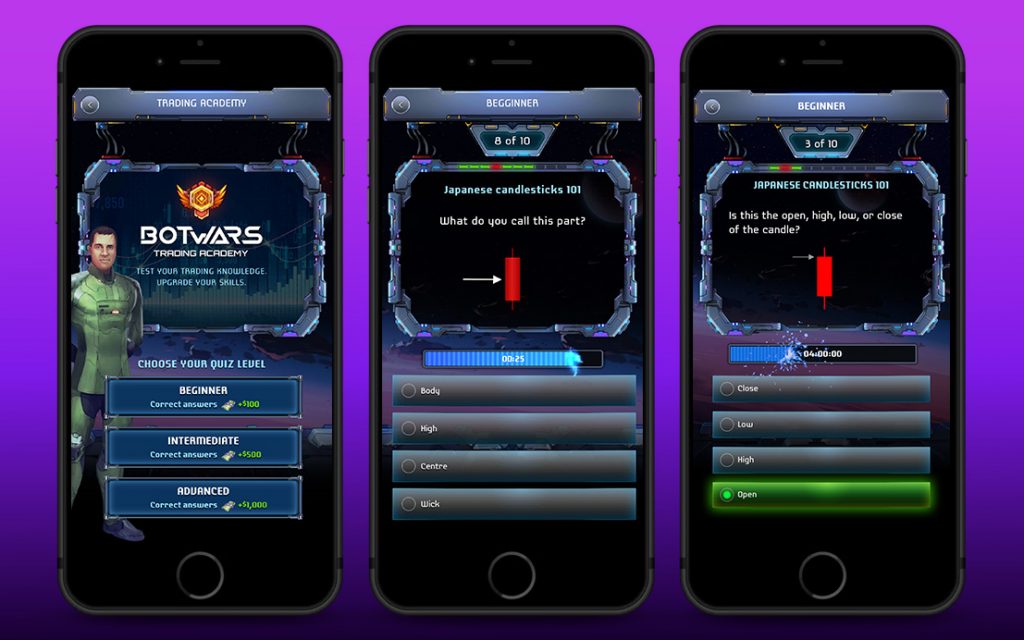 Each time you play the quiz, you'll get 10 randomly selected questions from the question pool for that quiz level. We hope this will help keep the quiz fresh and make it more challenging for you.
For every correct answer, you'll be rewarded with additional demo balance to trade with, so this is a great way to boost your base trading capital.
Bug fixes
We never like finding bugs in Botwars, but we certainly like fixing them.
In this release we have fixed a bug which was stopping some players from being able to collect or lose their loot boxes.
Now, if you choose to lose the loot box, you'll be able to continue playing.

Previewing a clan before applying to join was a problem for some players, this has now been fixed.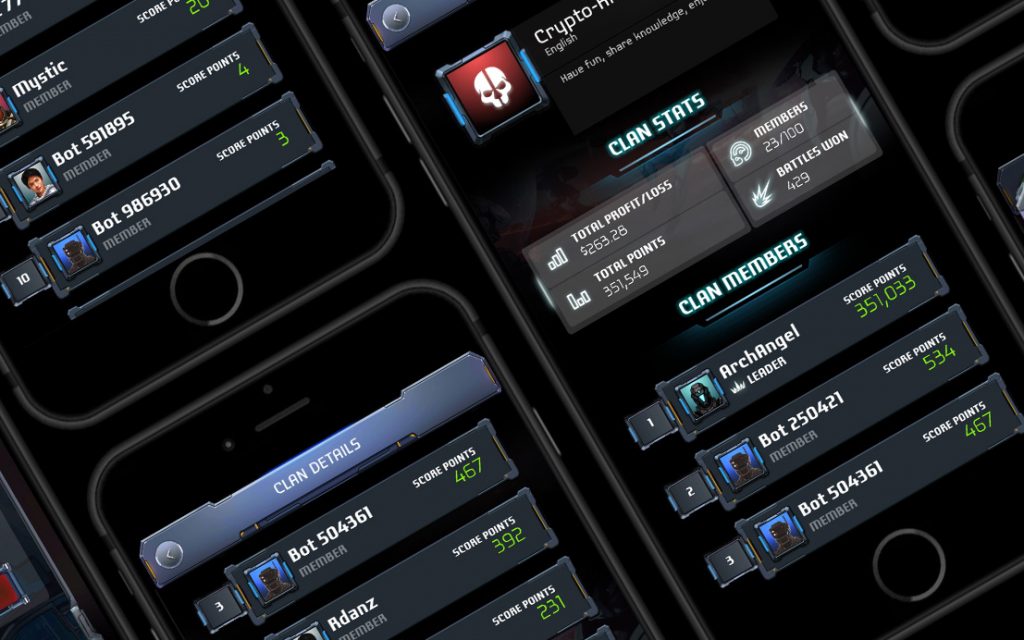 You can now preview clan statistics and clan members by tapping on the clan icon.
Download and play
You can download version 1.6.0 from Google Play and the App Store.
Player feedback
Let us know what you think of this update and Botwars in general.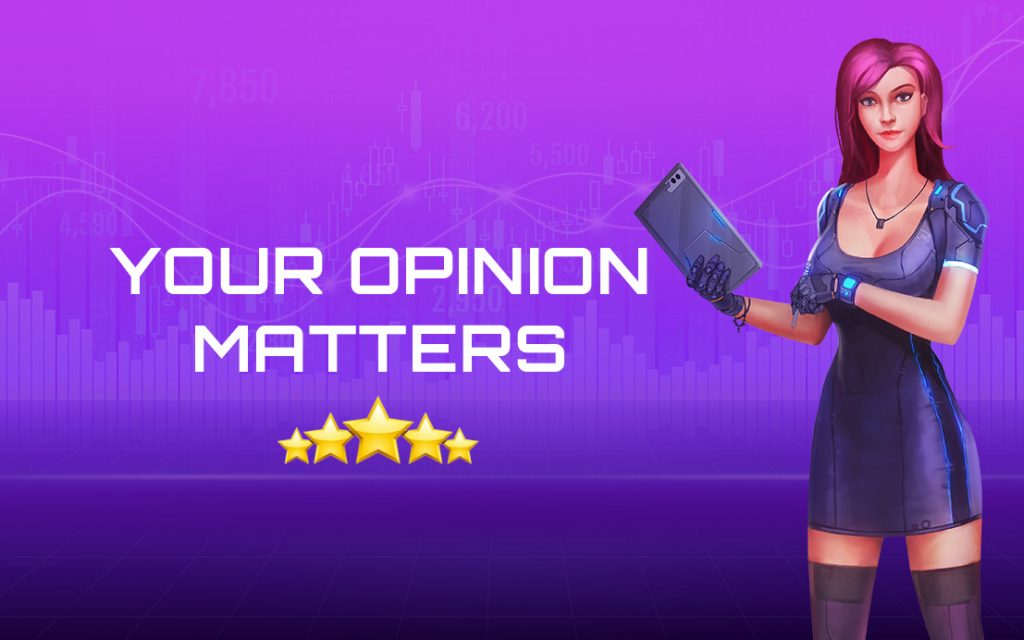 All players that give feedback will be entered into a prize draw to stand the chance of winning $50 in Bitcoin as a thank you from Quazard.
Here is the survey link if you'd like to give us feedback.
Only verified player accounts will be entered into the prize draw and only one entry per player will be allowed.