When you think of online trading rooms, you're probably used to a boring, quiet and traditional model, but here at Quazard we want that to change. Our interactive financial trading game, Botwars, wants to change the mould, and we've developed a trading room that is different from other social trading platforms. 
If you'd like to know more about crypto trading rooms, and how the Botwars trading room is different, read on. 
What is a trading room?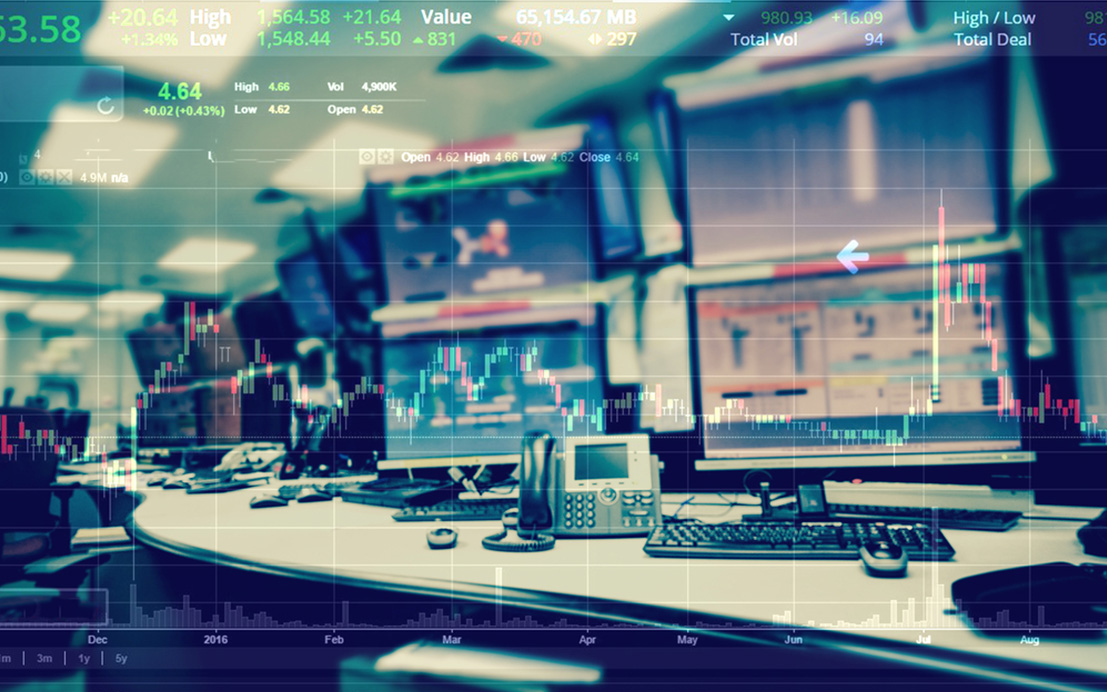 A trading room is simply an online forum that gathers traders working on financial markets. It's also a place for traders to swap tips and strategies, although most typical trading rooms are boring, quiet, and well – rather dull. Traditional trading rooms often involve a lot of watching and wasting time for little reward – but at Botwars this is different.
Botwars uses clans
The clan feature is a section where players can talk about techniques, market movement, sentiment and patterns. Limited in size, but unlimited in possibilities. We are evolving Botwars to include new game modes which involve clan vs clan trading competitions.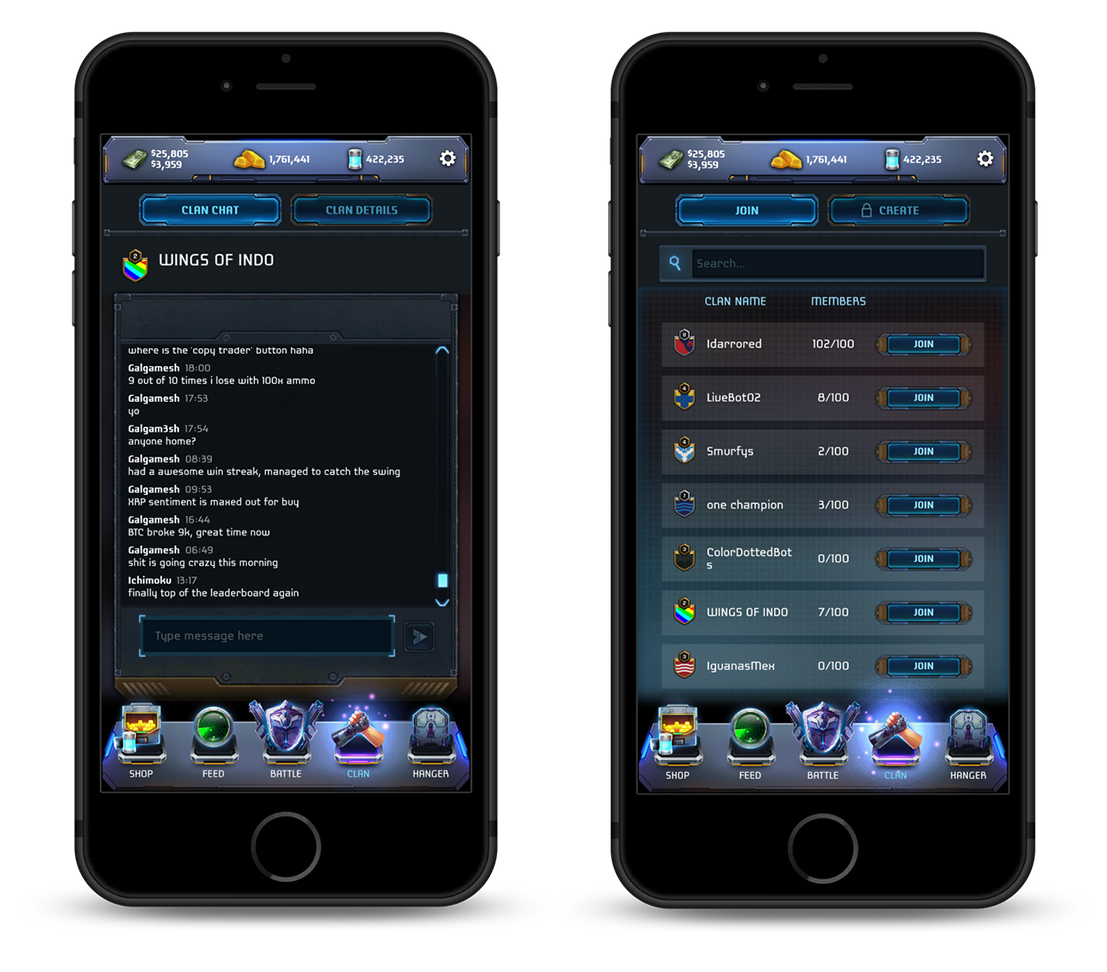 More exciting way to trade
Our trading rooms at Quazard are much more interesting than your standard financial trading room, and there are no candlesticks to watch, just a real-time battle of buy orders fighting against sell orders. Each market is a battlefield, so you can watch in real-time as deployments are destroyed as their stop losses kick in and orders are wiped out.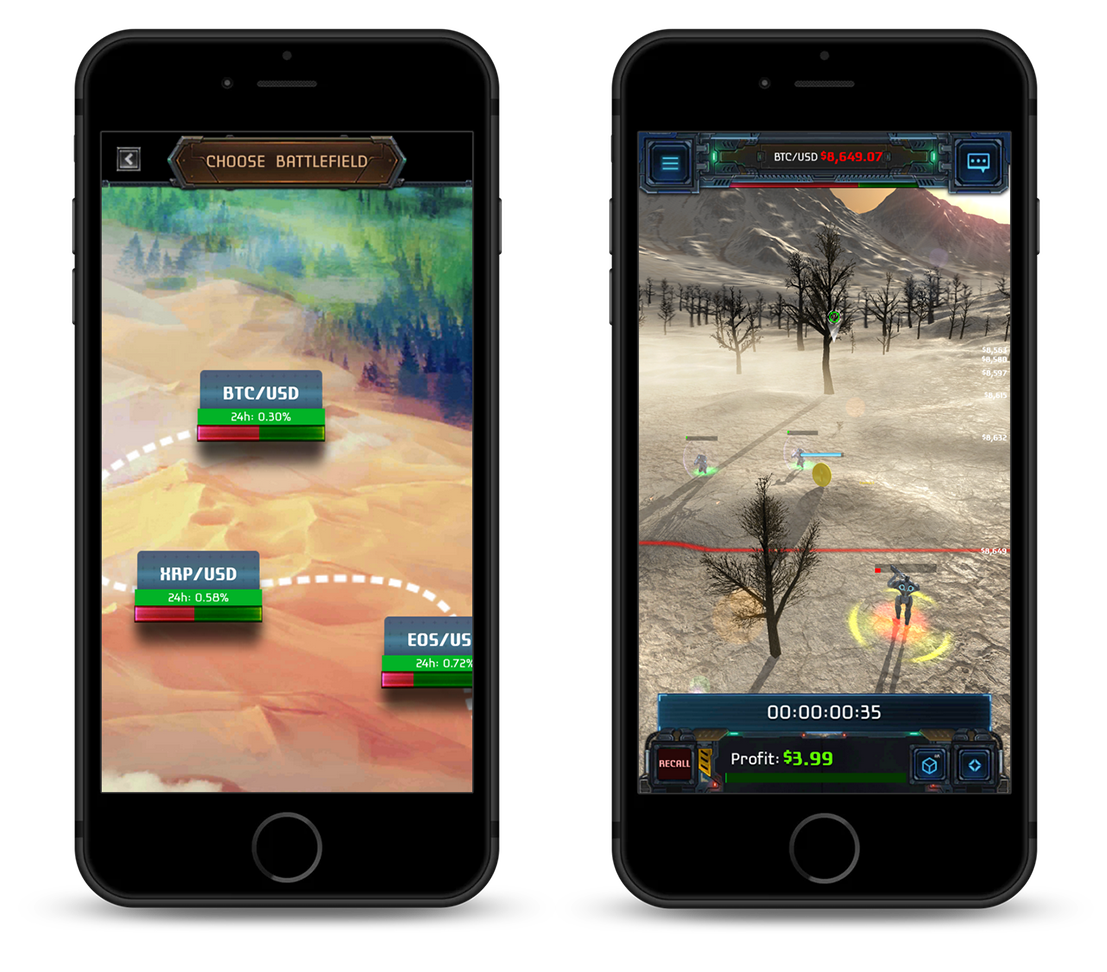 It's more interactive
Battlefields allow you to interact and inspect other players to see how they perform, and this can have a positive effect on your own gameplay too. Pick up tips and tricks from other players and clans and copy what other high-level traders are doing once you reach their level.
Global chat channels
Each battlefield (market) also has a chat channel, where that conversation is global with all players in that current battle/market. This allows you to connect with players on a global scale with ease, and again, the battle format ensures that trading isn't stale and dull as it can be in traditional trading rooms.
Advance your gameplay
You can also collect loot from the remains of destroyed deployments/units or robots to enhance your own gameplay, and watch with satisfaction as successful deployment airlift to safety. The design of the battlefield/market allows you to quickly learn skills and improve your trading with successful gameplay strategies while you play. This is far more effective than studying a manual or hearing it from a third party – and it's much more fun.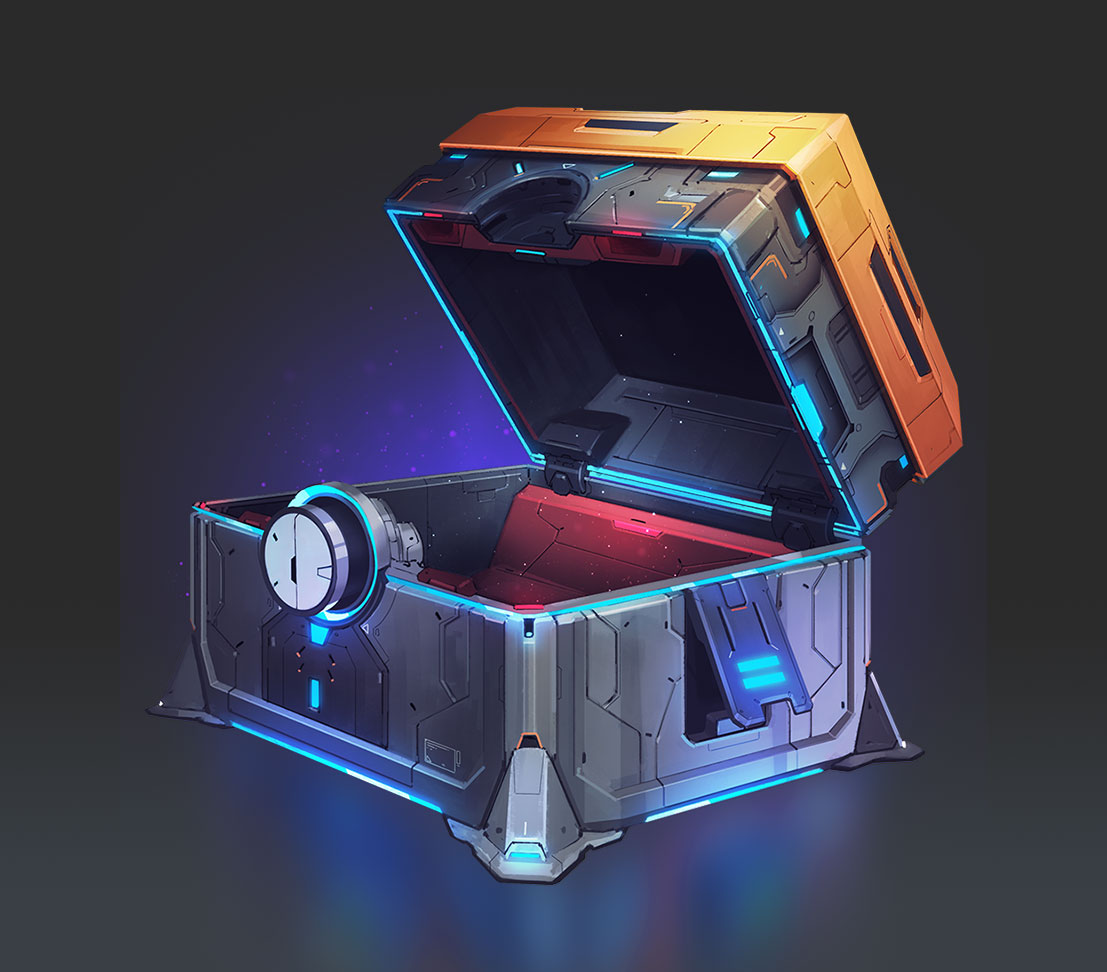 We're changing the game here at Quazard, so if you want to make a trading rooms comparison for yourself, download the beta trading rooms app Botwars™ now on Google Play or the Apple App Store via TestFlight.