After the recent launch of Botwars on Google Play for Android users we are now excited to offer Apple's iOS users early access to Botwars™ Ultimate Trading Game!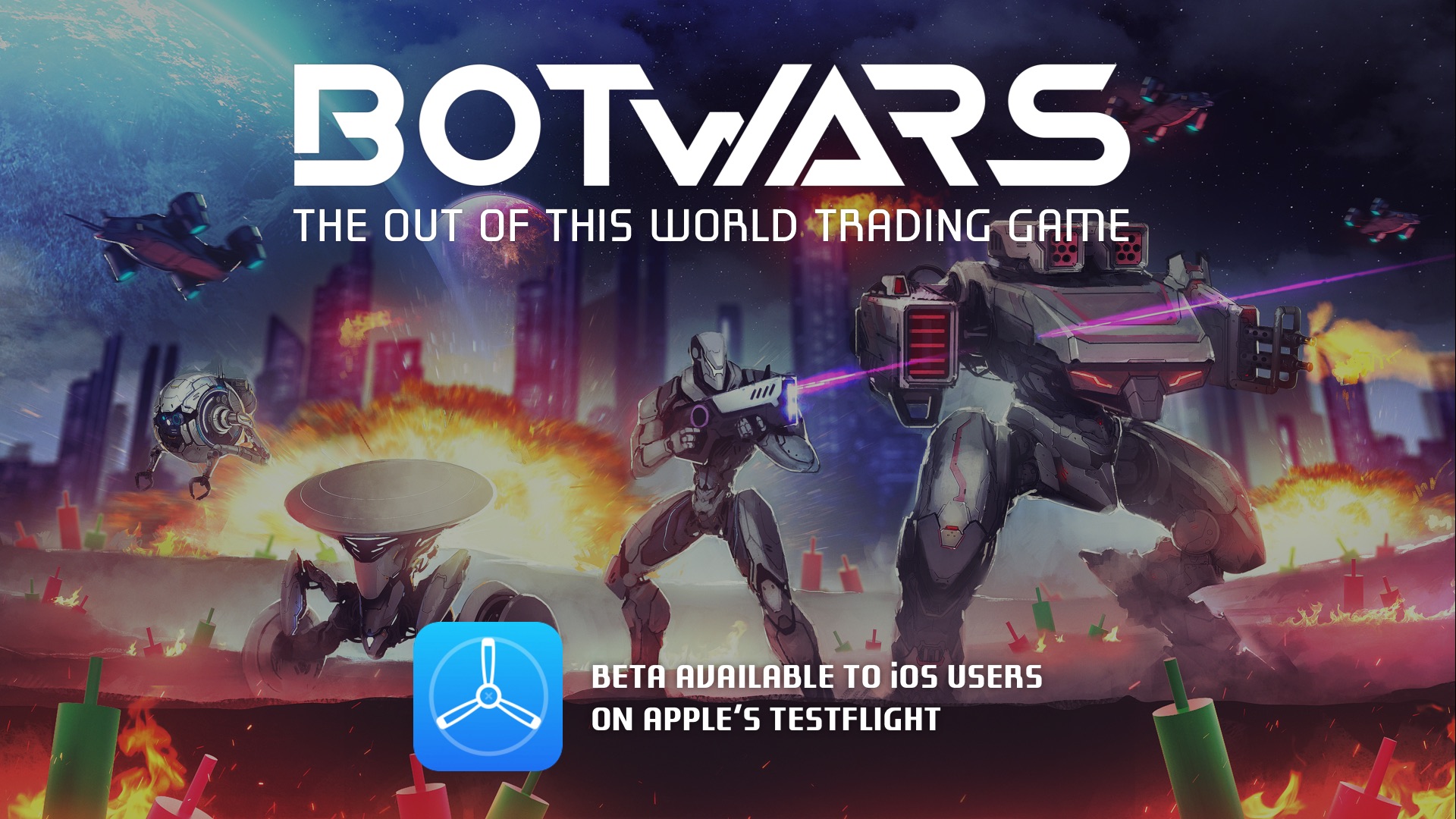 As Botwars™ is still in beta, all iOS users will need to first install Apple's Test Flight, if you have not used TestFlight before this is Apple's official way for testing beta apps and games.
Step 1 – Download TestFlight
To play the Botwars™ beta on iOS you will need to download TestFlight, please use the following link:
Step 2 – Download Botwars™
Once you have downloaded TestFlight, please use the following link to download Botwars™.
Botwars™ The Origins
It's the year 2080. Artificial intelligence has taken over the financial markets and the world's money is at risk. The trading 'bots have destroyed the way we see and use money in its traditional sense.
And it threatens to wreak even more havoc, with unbreakable algorithms and sophisticated algobots all hungry for their share of the financial prize!
We're counting on you to regain control and end the wealth warfare once and for all. Escape to the immersive world of Botwars™ and battle for capital in our thrilling new FinPlay game. Play with friends, boost your assets then use your newfound knowledge to trade in real-time for real money.
Command your army and conquer different financial markets by deploying your best units into battle. Build an epic inventory of add-ons – weapons and shields and give it everything you've got – skill, chance and strategy to claim victory!
Beta release
As with all beta releases we expect there to be some teething problems, so we welcome players feedback.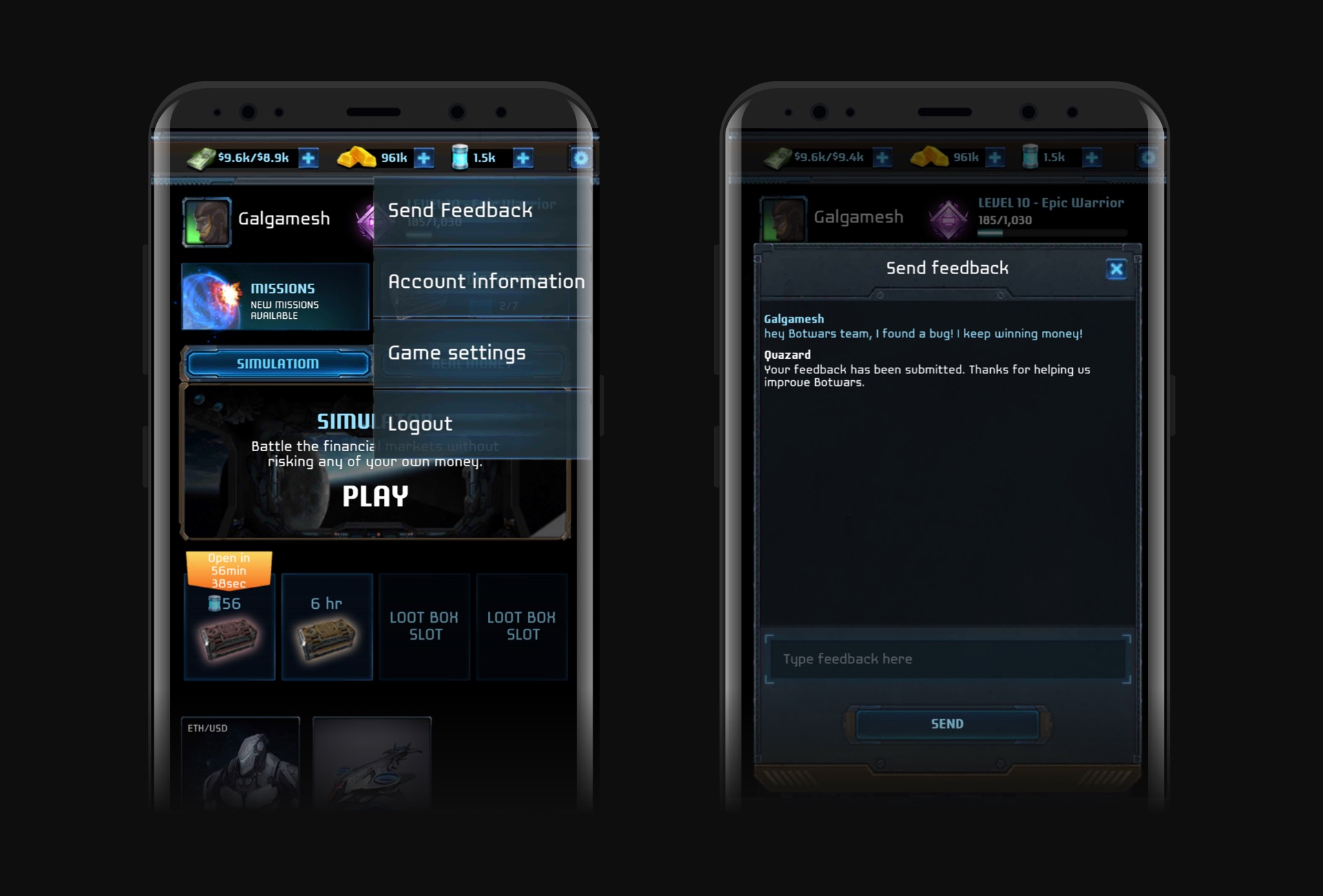 To encourage this, we have integrated an in game feedback mechanic. So if you spot a problem or get stuck, please let us know.
Please join us on Botwars Discord channel and be part of our community.