An exciting day at Quazard HQ as after months of hard work designing and developing Botwars™ we have today made the beta version available to Google Play Store customers.
Botwars™ is a gamified trading platform that not only teaches you how to trade, but also instils vital risk management techniques to help players and future traders make more informed trading decisions.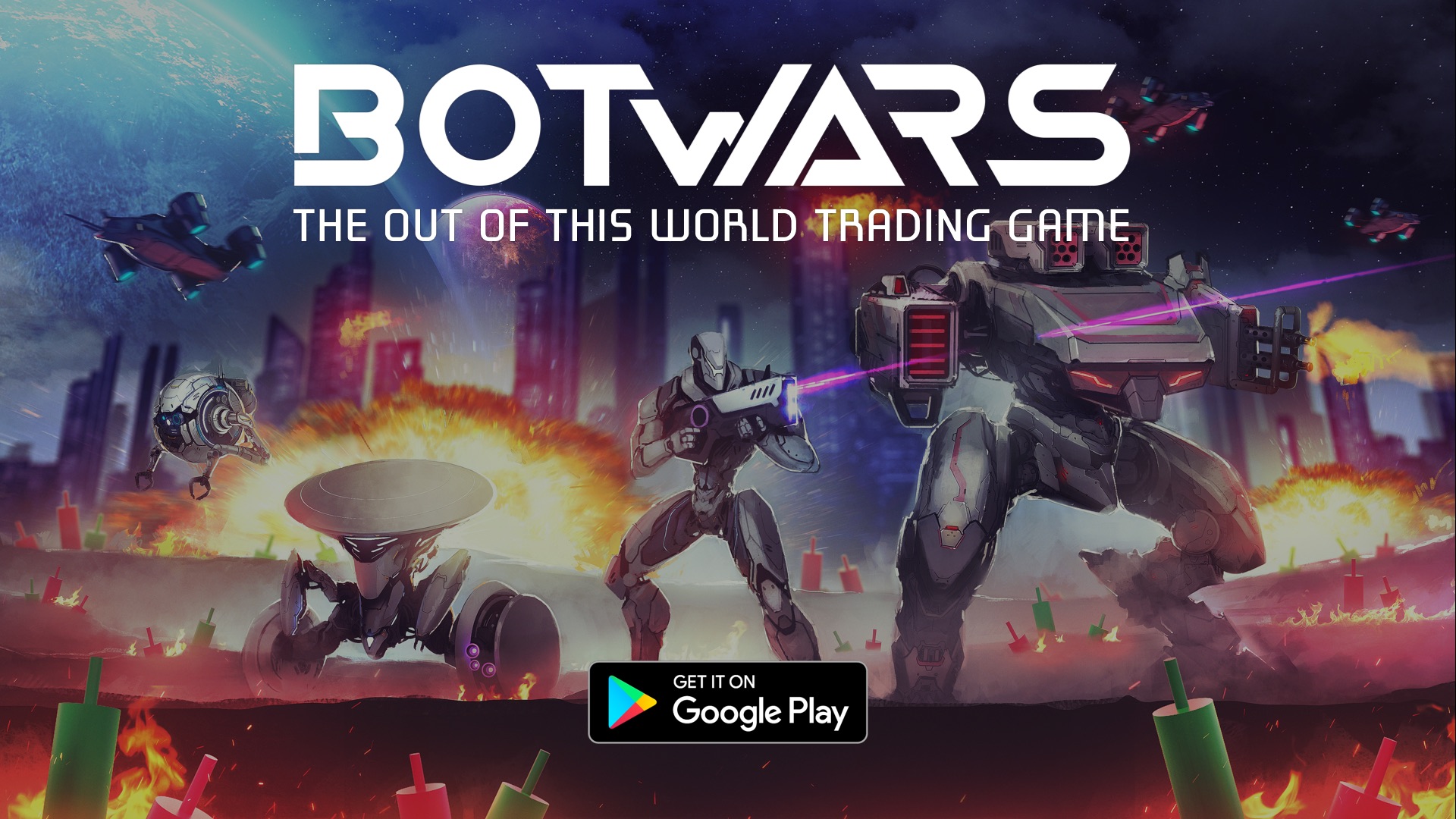 Botwars™ The Origins
It's the year 2080. Artificial intelligence has taken over the financial markets and the world's money is at risk. The trading 'bots have destroyed the way we see and use money in its traditional sense.
And it threatens to wreak even more havoc, with unbreakable algorithms and sophisticated algobots all hungry for their share of the financial prize!
We're counting on you to regain control and end the wealth warfare once and for all. Escape to the immersive world of Botwars™ and battle for capital in our thrilling new FinPlay game. Play with friends, boost your assets then use your newfound knowledge to trade in real-time for real money.
Command your army and conquer different financial markets by deploying your best units into battle. Build an epic inventory of add-ons – weapons and shields and give it everything you've got – skill, chance and strategy to claim victory!
Beta release
As with all beta releases we expect there to be some teething problems, so we welcome players feedback.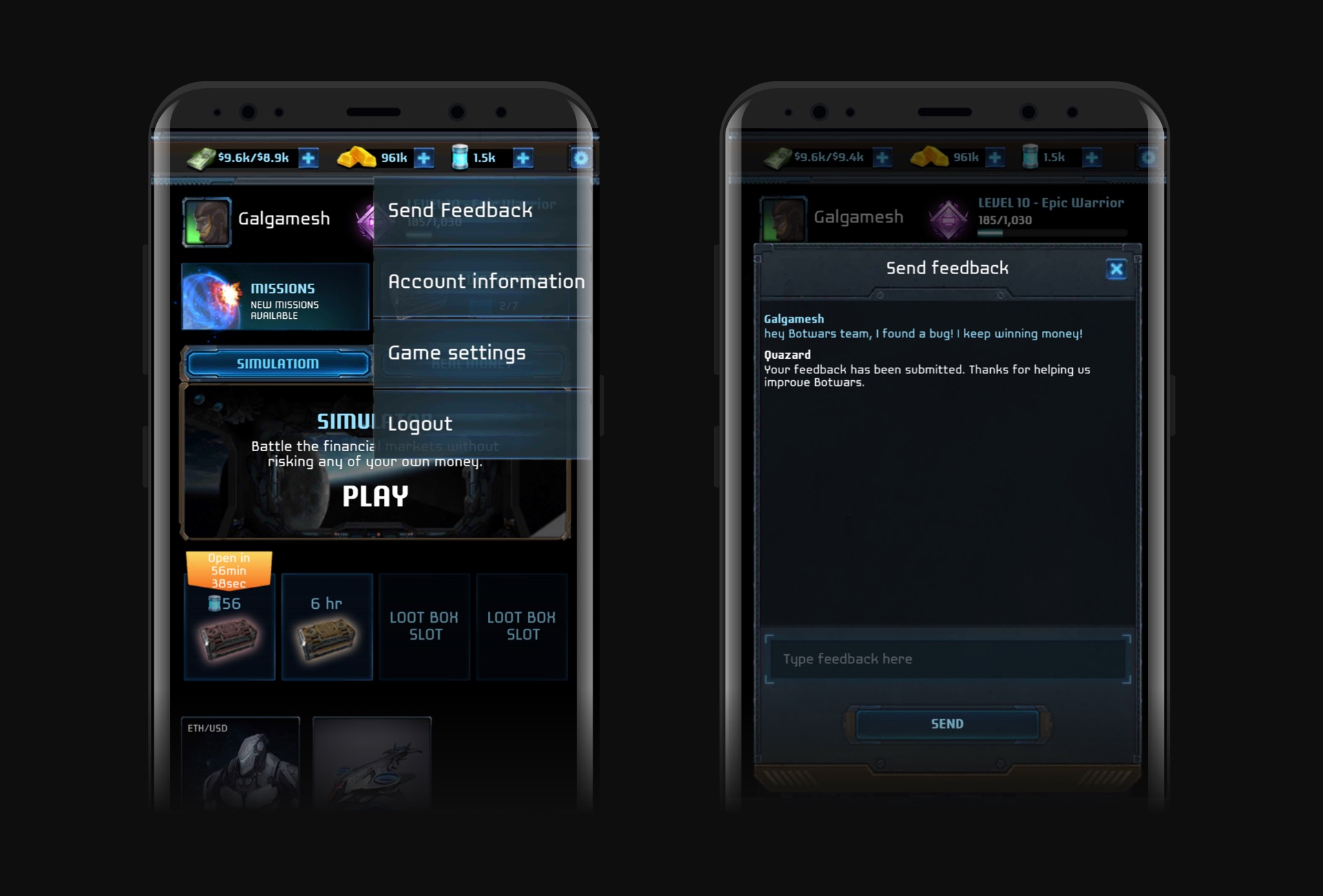 To encourage this, we have integrated an in game feedback mechanic. So if you spot a problem or get stuck, please let us know.
Please join us on Botwars Discord channel and be part of our community.