THE ULTIMATE
TRADING GAME

Lead your army of trading robots into battle and conquer the financial markets in Botwars™ Ultimate Trading Game.

In this real-time gamified currency trading experience you will learn new trading skills, unlock powerful new trading robots and discover advanced ways to dominate the global battlefields.
BATTLE FEED
Watch live as the most powerful players deploy their army into battle. Study their strategy or copy their every move.

BUILD YOUR ROBOTS
Equip your robots with powerful weapons (order types), ammunition (leverage) and shields (stop losses).

ENTER INTO BATTLE
Send your robots into real-time battles, each battlefield is a different financial market.
Watch the simulation of the battle unfold.
BE THE WINNER
Debrief your army and claim loot from the winners. Send the losers to the hanger for repair.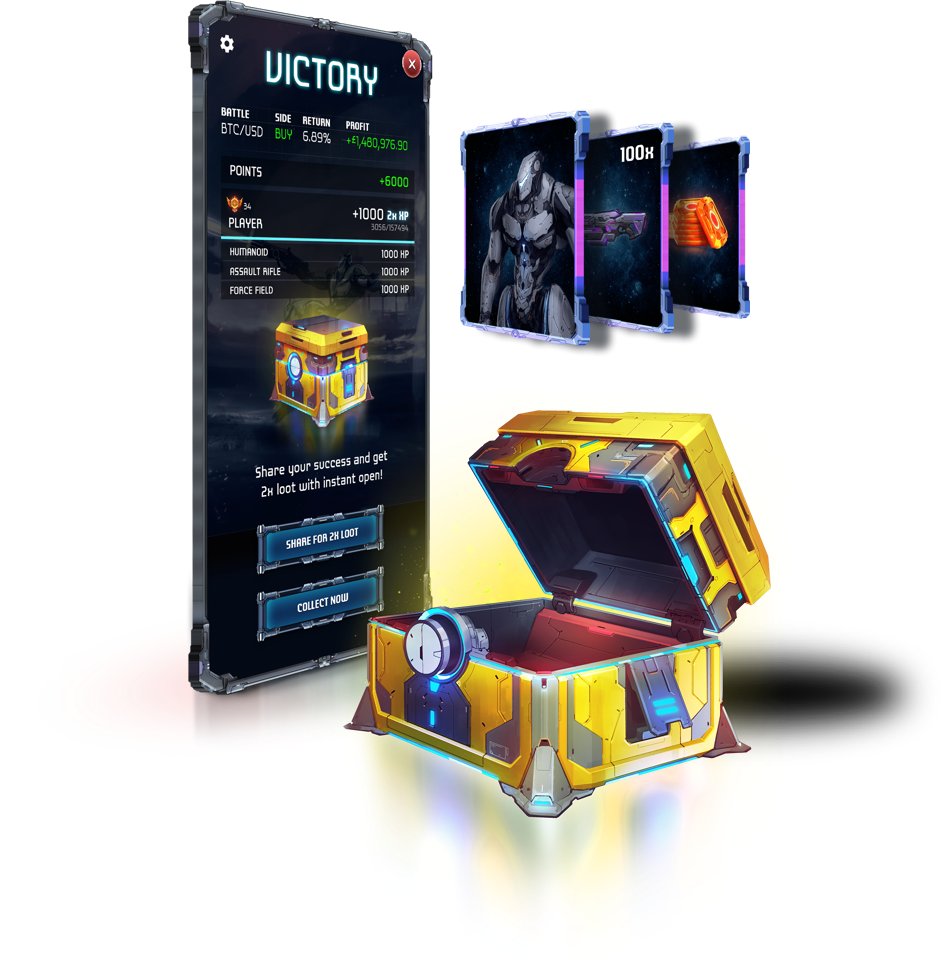 PLAY AND WIN CRYPTO.
Join the free to enter competitions, prove your skills and win real cash and crypto prizes.